Rolman
ROLMAN K312 is a light-weight folding chair with a stair system for easy and safe transport of patients down the stairs.
Key features and benefits
Belted track system for movement on the stairs
Extendable upper control handle
Front swivel wheels
Compact storage size
Removable one-piece seat
Ergonomic design
Oversized wheels maximize mobility on all types of terrain
High visibility orange powder-coated frame
Light-weight aluminum construction
Pressure-washable
One chest restraints
One foot restraint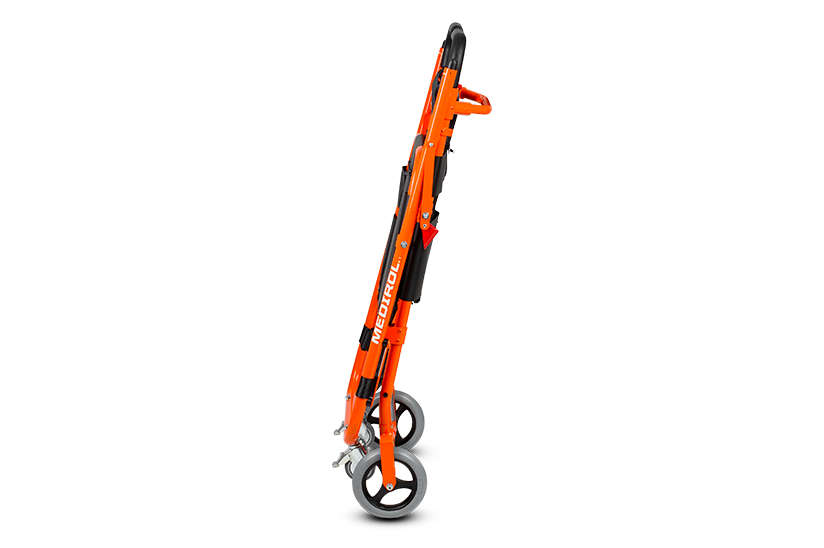 Specifications
Type
K312
Length
82 cm
Folded depth
21 cm
Width
55 cm
Height
Min 114 cm


Max 155 cm

Weight
Model without belted track system 9 kg
Model with belted track system 13 kg
Maximum load capacity
180 kg
Fastener system1
F301 Unifix
1 Meets dynamic crash standards EN-1789 with F301 fastening system.
Specifications are rounded to the nearest whole number.
MEDIROL reserves the right to change specifications without notice.